Welcome to the KILIAN PARIS party. As your satisfaction is at the heart of our values, explore and enjoy our latest online offers.
Cheers! The first shot is always on the house.
Deluxe sample of your choice

Choose a complimentary 7.5ml with any $150 order. *1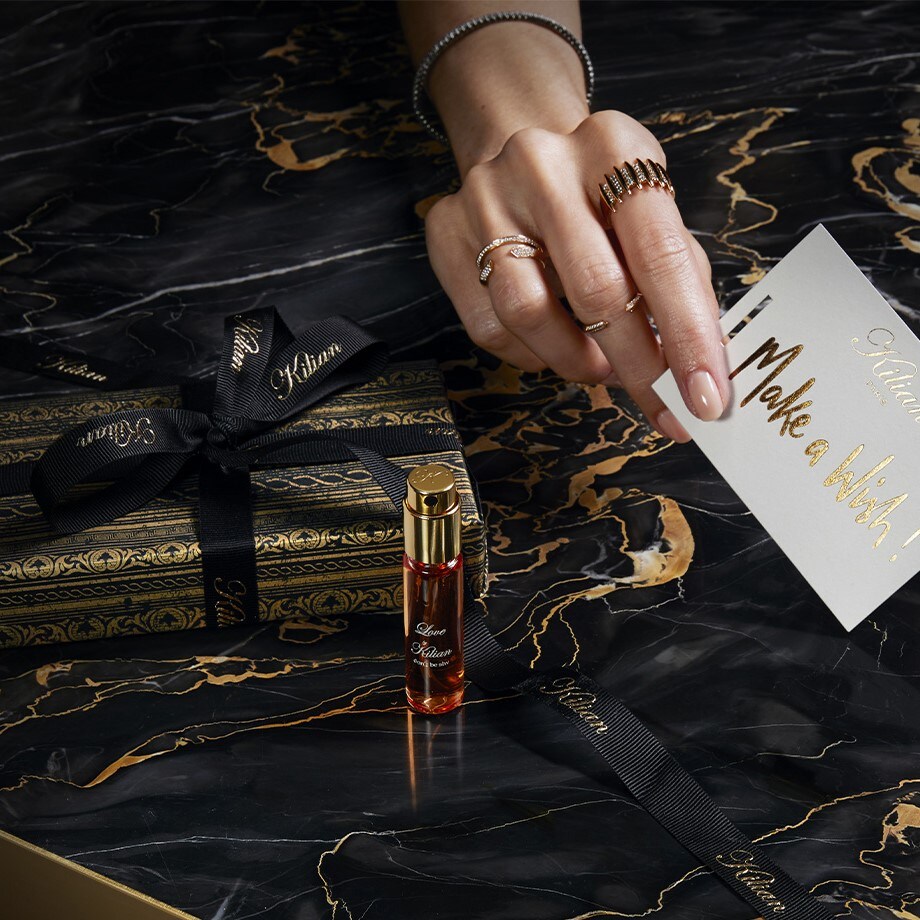 Welcome to the world of Kilian Paris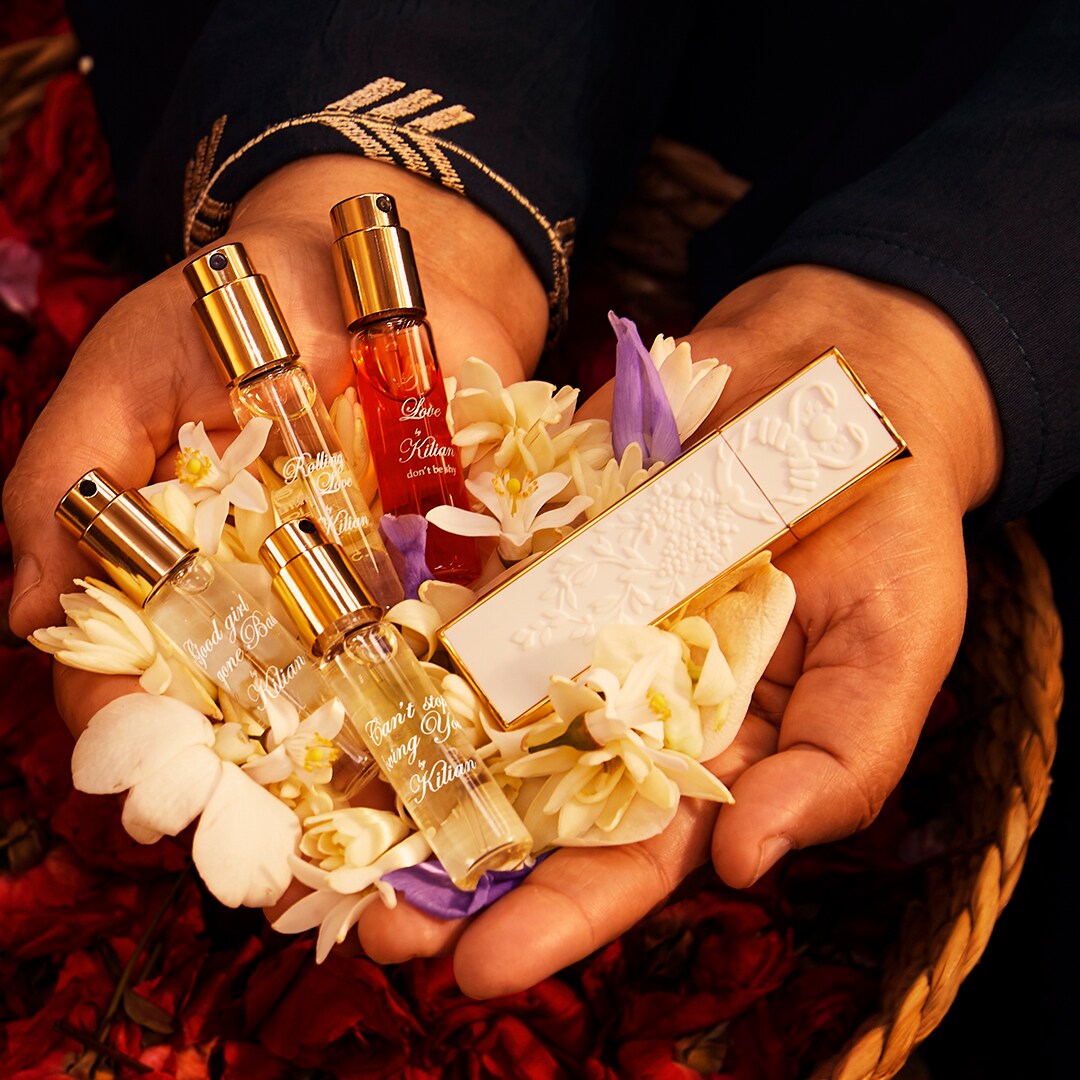 Join the KILIAN party by subscribing to our newsletter and receive a complimentary 7.5ml miniature deluxe with your first order using the exclusive code that you will receive by email.*2

Deep dive into the KILIAN PARIS olfactive families with the customizable discovery set.
Choose five 1.5ml samples from any of our perfume collections for $30 and receive $30 towards your purchase of a full-sized KILIAN fragrance.*3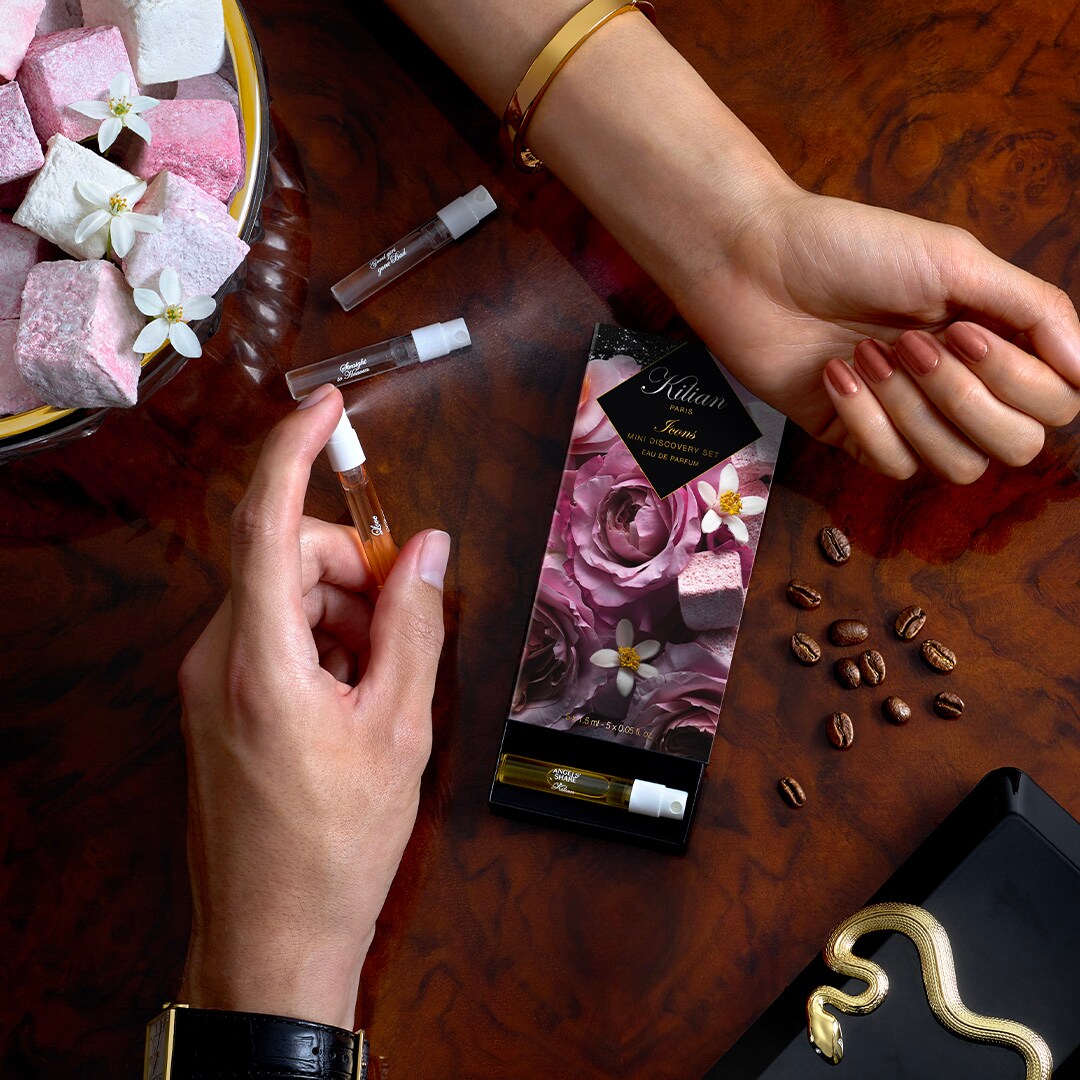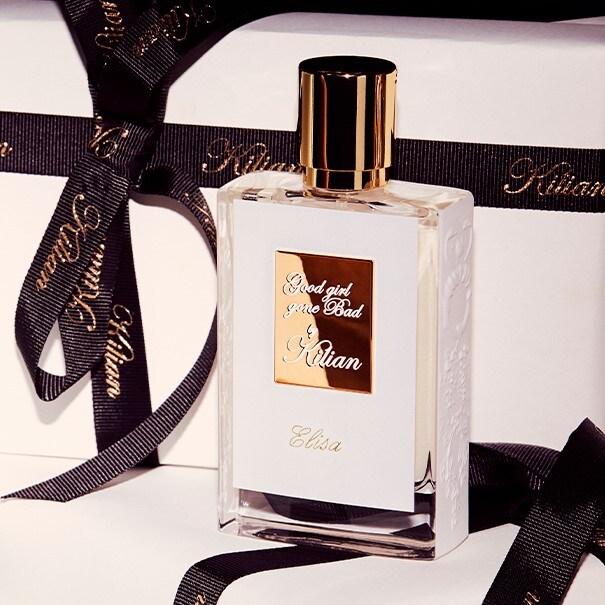 Add a personal touch to your signature fragrance. Enjoy complimentary engraving on the purchase of our 50ml refillable perfumes and 250ml carafes.*4

Spoil yourself or your loved one and enjoy complimentary standard shipping with all orders.*5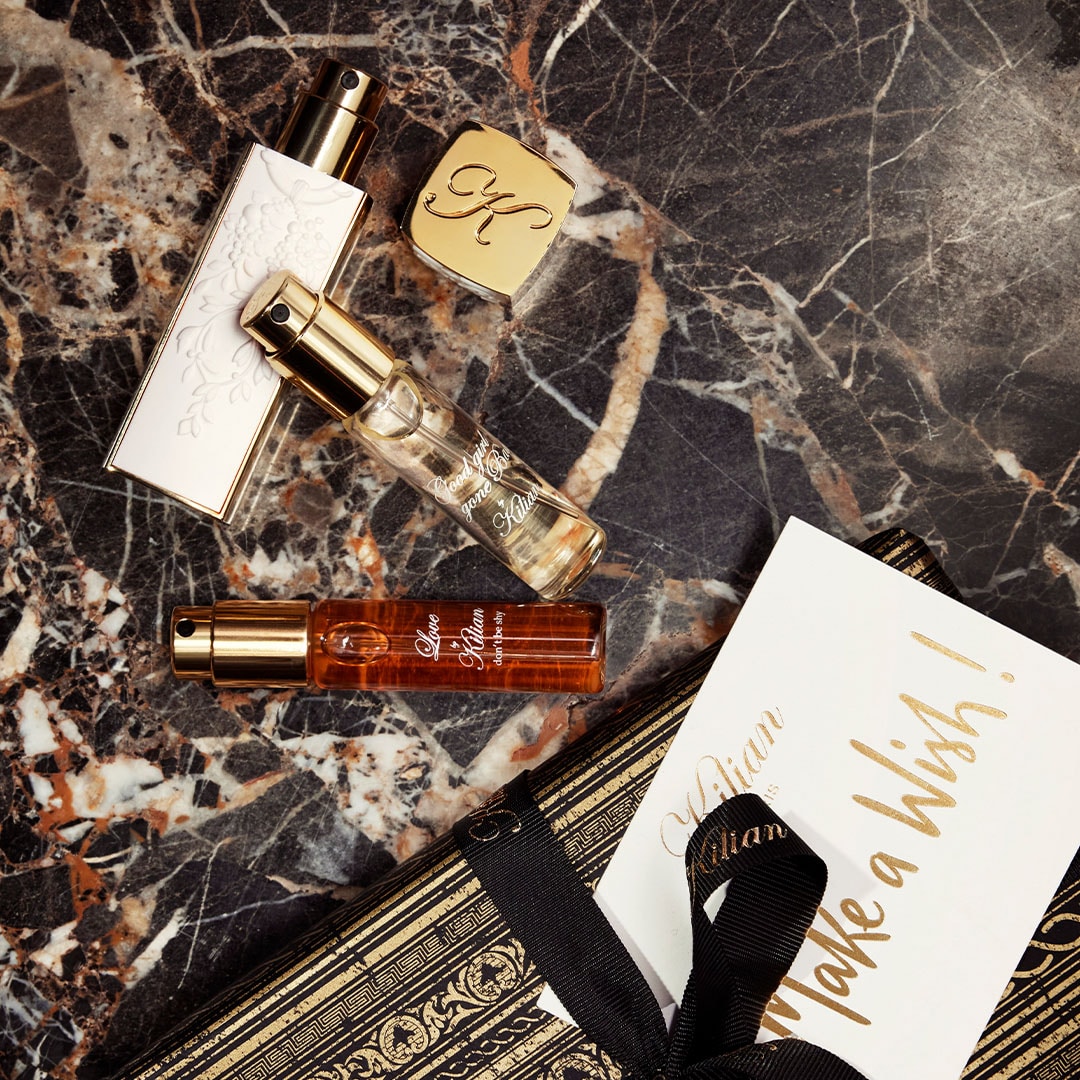 *1 Offer begins at 3:00 a.m. EST on 11/29/2023 and ends at 2:59 a.m. EST on 12/08/2023. Choose a complimentary 7.5ml deluxe sample with your purchase of $150 or more at bykilian.com. While supplies last.
*2 Receive a complimentary 7.5ml deluxe miniature with your first purchase at bykilian.com. Offer is only applicable to first-time subscribers to email updates on bykilian.com with an email address that has not been previously associated with a purchase on bykilian.com. While supplies last.
*3 To redeem this offer, place a qualifying order and enter the unique offer code at checkout at bykilian.com. Offer is available only for U.S residents who have subscribed to receive KILIAN PARIS emails. Email address provided at checkout must match the email address on the account profile. Offer is one-use-only and is not transferable. One offer code per order. Offer is only valid for the purchase of a full-size product within the corresponding Discovery Set franchise. While supplies last.
*4 Engraving is done on the front of the bottle, with a limit of 15 characters for the 50ml refillable perfumes and 8 characters for the 250ml carafes. Only one type of font is available, no symbol or special character can be engraved. This service is not available on The Liquors collection, PRINCESS, nor limited-edition perfumes. Any engraved product cannot be returned.
*5 Offer valid on all your orders under the terms of purchase KILIAN PARIS, with no minimum purchase amount required.

Our bestsellers
Discover our most iconic scented creations.